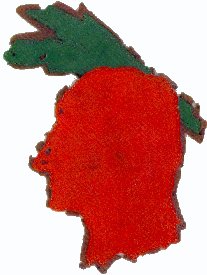 Nikiwigi Highest Level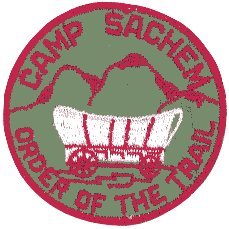 Order of the Trail - Nikiwigi - 2nd Level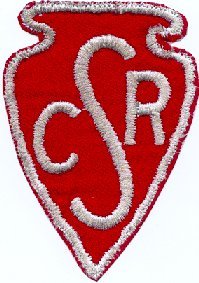 Nikiwigi Ranger 1st Level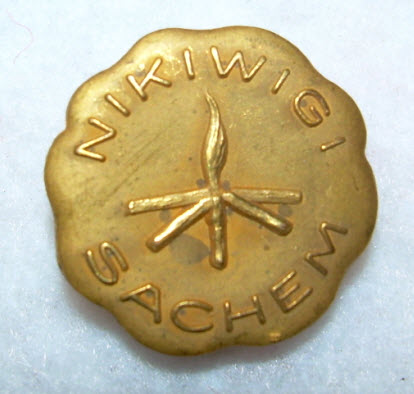 Nikiwigi Sachem Pin - Courtesy of Paul Pindel, Pittsburgh, PA
Order of Nikiwigi - (also known as the Tribe of Nikiwigi) The organization existed in the New England states. It was in operation at Camp Nutter in York County, Maine in the 1930's. It also existed at Camp Sachem in the Sachem Council. It was displaced by OA lodge 496. They coexisted for a couple of years but it didn't work out. It also existed at Camp Collier in the Monadnock Council in Gardner, Massachusetts and became Nikiwigi OA Lodge 329 in 1946. The birthplace of Nikiwigi is unknown at this point. There were three levels of membership. The first level was ranger, the second was Order of the Trail and the third level was the coveted Nikiwigi. Members were issued a membership card, a brass colored button and a suede leather "Nik" bag which was worn around the neck. The Sachem Council Tribe lasted until about 1963. The Tribe also had it's own newsletter called the "Nik-News".
Material found on this page is the work of David L. Eby and used by USSSP, Inc. by permission. This material may not be reproduced without the express permission of David L. Eby
---
In addition to the information above, John Corcoran has provided a summary history of Nikiwigi, which can be downloaded by clicking here.