June Cub Scout Roundtable Issue

Volume 14, Issue 11
July 2008 Theme

Theme: H20hhh!
Webelos: Aquanaut & Geologist
Tiger Cub Achievement 2
FOCUS
Cub Scout Roundtable Leaders' Guide
Dive right in as Cub Scouts spend a month enjoying water activities and learning about water creatures and water conservation. It is a perfect time to learn about safety rules in and around water. This month's pack activity might be a safety carnival, an outdoor raingutter regatta, or a pack beach party. This is an ideal opportunity for the boys to work on the Swimming or Fishing belt loops and pins.
CORE VALUES
Cub Scout Roundtable Leaders' Guide
Some of the purposes of Cub Scouting developed through this month's theme are:
ü Personal Achievement, Cub Scouts will gain self-confidence and self-esteem as they develop their swimming skills and water safety knowledge.
ü Character Development, Cub Scouts will learn the importance of water conservation..
ü Preparation for Boy Scouts, By learning swimming safety Cub Scouts will be ready for bigger adventures in Boy Scouts.
The core value highlighted this month is:
ü Responsibility, Cub Scouts will gain a sense of responsibility through the Buddy System and other safety rules in and around water.
Can you think of others??? Hint – look in your Cub Scout Program Helps. It lists different ones!! All the items on both lists are applicable!! You could probably list all twelve if you thought about it!!
COMMISSIONER'S CORNER
I am back at home and at work. All seems to be going well and in four months a blood test will verify that all our prayers have been answered and I have been cured. It seems appropriate that I go for the blood test on my birthday!!!
It is summer and I need to be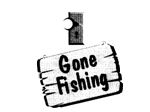 Cub Scout Extravaganza &
Program Enrichment Conference
@ Philmont Training Center
I have been invited to the First Ever Program Enrichment Conference and my wife, Donna, to the Cub Scout Extravaganza - August 10 - 16, 2008 at Philmont!!! Our money is in and we will be there! My daughter (Four summer Phil staffer is trying to see if she can arrange to be there, too!!). Hope to see many of you there, too!!!
Months with similar themes to
H2Ohhhh!
Dave D. in Illinois
| | | |
| --- | --- | --- |
| Month Name | Year | Theme |
| January | 1951 | Rivers |
| July | 1967 | Cub Scout Water Fun |
| March | 1968 | Rivers of the World |
| July | 1970 | Old Swimming Hole |
| August | 1971 | Cub Scout Water Fun |
| July | 1974 | Water Fun |
| August | 1977 | Water Fun |
| March | 1984 | Wheels, Wings & Rudders |
| March | 1994 | Wheels, Wings & Rudders |
| August | 1994 | Water Fun |
| July | 1995 | Water Carnival |
| July | 1996 | Water Fun |
| August | 1999 | Splish, Splash |
| June | 2001 | Wet & Wild |
| July | 2004 | Fin Fun |
| April | 2005 | Waterways of the USA |

National makes a patch for every Cub Scout Monthly theme. This is the one for this theme. Check them out at www.scoutstuff.org go to patches and look for 2006 Cub Scout Monthly Theme Emblems.

Materials found in Baloo's Bugle may be used by Scouters for Scouting activities provided that Baloo's Bugle and the original contributors are cited as the source of the material.