Council and Assistant Council Commissioner's Key
and Arrowhead Honor (Administrative)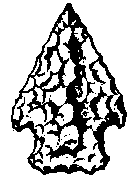 ---
Training
Complete Commissioner Basic Training
Complete personal coaching orientation including the orientation projects.
Tenure
Complete 3 years as a registered commissioner within a 5-year period.
(Tenure for one award cannot be used for other training awards.)
Performance
Earn the Arrowhead Honor Award for your position.
---
Requirements for the Arrowhead Honor:
Create a position description for the Assistant Council Commissioner role and obtain approval of the Council Commissioner.
Develop a work plan for your position that covers the program year.
Implement the work plan with continuous evaluation throughout the program year.
Chair or actively take part in six council commissioner staff meetings.
Report on work plan progress at council commissioner staff meetings.
Give leadership to a council commissioner conference or other major event.
In consultation with the council commissioner, select and carry out a major project in the council.
---
Source: Administration of Commissioner Service (34501) - Page 44

---
Page updated on: May 23, 2014
---