<![if !supportEmptyParas]>
December 2004 Cub Scout Roundtable Issue

Volume 11, Issue 5
January 2005 Theme

Theme: Cub Scouts Spread the News
Webelos: Fitness & Readyman
Tiger Cub:

Achievement 3 & Activities
FOCUS

Cub Scout Roundtable Planning Guide

Extra! Extra! Read all about it! This is the month for communication. Cub Scouts will learn ways that we spread the news. Let's have fun with newspaper, television, and radio communication.

CORE VALUES

Cub Scout Roundtable Planning Guide

Some of the purposes of Cub Scouting developed through this month's theme are:

* Character Development, Boys will learn to tell the truth at all times no matter how they are communicating with others.

* Personal Achievement, Boys will learn how to communicate with others using several types of media,

* Fun and Adventure, Boys will see first hand how much fun it is to let other people know about their adventures in Cub Scouting.

The core value highlighted this month is:

* Courage, Boys will learn that it is correct to do the right thing and speak the truth but that sometimes it takes courage to do so.

<![if !vml]>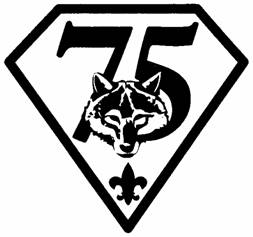 <![endif]>

Can you think of others??? Hint – look in your Cub Scout Program Helps. It lists different ones!! All the items on both lists are applicable!! You could probably list all twelve if you thought about it!!

COMMISSIONER'S CORNER

I love doing January in December – being post-Christmas while everyone else is still getting ready (including me). MY Roundtable thismonth always has a different format. Our Council Exec visits in December for his annual "Fireside Chat." It is nice to see him out and enjoying RT. He makes a great assistant song Leader.

Last month I had a typo for one of the Nutrition Websites I mentioned in Commissioner's Corner – It is www.5aday.org (not .com) They sent me lots of stuff for my RT and unbeknownst to me the nutritionist from The Memorial Hospital of Salem County was featuring them in her talk so it worked out great!!

Now that it is winter I came up with a great analogy for Baloo's Bugle. This publication is a like a snowball. Every time a theme comes around, a few more things get added into Baloo. As can be seen by the Similar Themes the basic theme this month, Communication, is an old stand by. Therefore, when I went to do Baloo, there was so much material I had trouble keeping it down to the normal length. I guess I am going to have to become more of an editor and less of a compiler or Baloo will get so big no one will want to read it.

Thanks to Wes at Circle Ten Council and Jim at Great Salt Lake Council for getting me their new Pow Wow books. I still could use a few more but am very thankful for the Baloo regulars coming through again this year.

One last mote

We are not the National council or the BSA. I received several E-mails this month asking about adding new awards and asking for what "we" meant by something in a list of requirements. www.USScouts.org is a group of volunteers like you that is trying to help others by putting our Scouting collections of info on the web for all to use. We have no more influence with National than you. And that is a good thing!! You are the ones on the front lines with the boys!!

Similar Themes to Look at for Ideas

Baltimore Area and Santa Clara County Councils

If you have old CS Program Helps, CS RT Planning Guides for these months, check them out for more theme related ideas. Also, Baloo is available on the Web for back from before I started reading it. CD

September 1980 Communications

October 1982 Communications

November 1987 Communications

September 1991 Communications

September 1996 World of Computers

November 1998 Stop the Presses

January 2002 Did You Get My Message?




Materials found in Baloo's Bugle may be used by Scouters for Scouting activities provided that Baloo's Bugle and the original contributors are cited as the source of the material.

Materials found at the U. S. Scouting Service Project, Inc. Website ©1997-2004 may be reproduced and used locally by Scouting volunteers for training purposes consistent with the programs of the Boy Scouts of America (BSA) or other Scouting and Guiding Organizations. No material found here may be used or reproduced for electronic redistribution or for commercial or other non-Scouting purposes without the express permission of the U. S. Scouting Service Project, Inc. (USSSP) or other copyright holders. USSSP is not affiliated with BSA and does not speak on behalf of BSA. Opinions expressed on these web pages are those of the web authors.