UNIT COMMITTEE TRAINING
BSA has recently revised the Troop Committee Guidebook to a 8.5x11 looseleaf format. Its #34505B. If you don't have it, get it. Lot of good info on what the Troop Committee is for and how scouting should run.

BSA has also recently released a training syllabus for Troop Committees. Its called Troop Committee Challenge and is #33643.

The following material is from our archives and for reference only:


BASIC SCOUT UNIT COMMITTEE TRAINING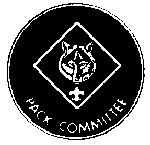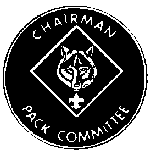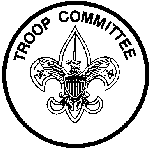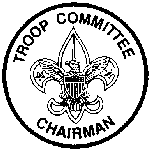 George Washington District, National Capital Area Council
Course Schedule

8:30            Sign in/Registration & Coffee
8:45            Opening Ceremonies are at 8:45
8:50 -   8:59   Training Sessions Information & 
                Introduction of Staff
9:00 -   9:25   What is Scouting & How does it work?
9:25 -   9:50   Your role in Scouting?
9:50 -  10:15	Unit organization and responsibilities
10:15 - 10:30	Coffee Break
10:30 - 10:50	Program Support - Resources
10:50 - 11:10	Sparking Advancement
11:10 - 11:35	Mysteries of Finance & FOS
11:35 - 12:10	Lunch (Brown Bag) with Panel Discussion
12:10 - 12:35	Making the Unit Grow - Membership
12:35 - 12:50	Sustaining Leadership
12:50 -  1:15	Ceremonies & Recognition
1:15 -   1:25	District Commissioner - Comments 
             	and Thoughts
1:25 -   1:30	Closing and Distribution of 
                Training Certificates

ADMINISTRATIVE NOTES
Before you leave today, please make sure to sign the attendance roster, which will be used to keep a record of your training at the Council Scout Service Center.
While here at Franconia United Methodist Church, please remember that you are a guest and help us to restore the meeting room to the condition we found it before leaving.
In keeping with BSA's policy on smoking - NO SMOKING will be allowed in the building or near the entry areas. If you do smoke, please police your butts.
We have a limited time to cover a large amount of material. We will be moving pretty fast. We intend to start on time and end on time.
COURSE FORMAT
This course belongs to you - the volunteer. We are also volunteers and want to share our knowledge and experience. We will be doing this in a variety of ways: In some sessions we will present information in an informal talk format. In others we will be using a discussion format. In each case your questions are encouraged. Please do not hestiate to ask questions.
EVALUATION
Your evaluation of this course will help us understand where we have succeeded and where we can do a better job the next time. We are still learning how to present this information and your ideas will help. There is no National standard for this course. It was created by Scouters like you to help other Scouters, because we all believe in the Scouting program and want to help the Scouts. Please help us by completing the evaluation and turning it in at the end of the course.
Thanks for attending - yours in the Scouting spirit,
Michael F. Bowman
Deputy District Commissioner for Training
BASIC SCOUT UNIT
COMMITTEE TRAINING
COURSE EVALUATION
DATE OF COURSE ___________________
YOUR NAME: __________________________________
YOUR E- MAIL ADDRESS: _________________________
EVALUATION QUESTIONS/RATING CRITERIA
Please answer the following questions by placing a mark in the box that best describes your answer for each question, where "5" is excellent, "4" is very good, "3" is good, "2" is marginal and "1" is unsatisfactory

QUESTION/ RATING CRITERIA     1    2     3    4    5    

This course will help me
better serve the Scouts in
my unit? 

The topics covered were
helpful?   

The information I recieved
was?   

The quality of instruction
was?  

The course structure was?    

My personal growth as a
result of this course was?   

After taking the chances of my
recommending this course to a
friend are? 



EVALUATION COMMENTS & SUGGESTIONS
Please provide your written comments and suggestions here: e.g., what you liked best or least, what could be done to improve the course, etc. If you need more room, please use the reverse side.