<![if !supportEmptyParas]>
July 2004 Cub Scout Roundtable Issue

Volume 10, Issue 12
August 2004 Theme

Theme: Scouting the Miday
Webelos: Forester & Naturalist
Tiger Cub:

Activities
WEBELOS
It is a month for outdoor activity awards. There are many good ideas here BUT the best idea is to get your Webelos to Webelos Resident Camp (or day camp) and have them earn them there. CD
NATURALIST
OUTDOORS GROUP
Circle Ten Council
DEN MEETING ACTIVITIES
∑ Make insect cages
∑ Make ant houses
∑ Learn how to identify outdoor hazards
∑ Take a nature hike
∑ Have boys keep a nature notebook, jotting down discoveries while on field trips
∑ Make charts showing life cycle of an insect
∑ Collect tadpoles and watch them grow
∑ Go on bird watching hike
∑ Make birdfeeders
∑ Make a leaf or nut collection
∑ Make a leaf print
∑ Invite a naturalist or conservationist to your den meeting to talk about nature
PLACES TO GO
∑ Museum of Natural History
∑ Fish hatchery
∑ Zoo
∑ National Wildlife Refuge
RESOURCE
There is a great magazine called Ranger Rickís NATURESCOPE. It is published by the National Wildlife Federation. It has wonder ideas for teaching and providing activities for school age children. You donít have to be an expert to teach, the activities are simple and easy to understand as well as FUN!
Books that are available from Ranger Rick include:
Incredible Insects Digging into Dinosaurs
Wild About Weather Birds, Birds, Birds
Discovering Deserts Trees Are Terrific
Astronomy Adventures Amazing Mammals 1& 2
Wading into Wetlands Geology: The Active Earth
Endangered Species Reptiles and Amphibians
Diving into Oceans Wild and Crafty
Rain Forests
Check them out at your local library for free or you can write for ordering and pricing information. Prices are subject to change, but at Pow Wow time in 2004 they were $6.00 each -
NATIONAL WILDLIFE FEDERATION
1400 Sixteenth Street, N.W.
Washington, D.C. 20036-2266
You may want to download the Poison Ivy picture and then enlarge it to be able to read it more easily. CD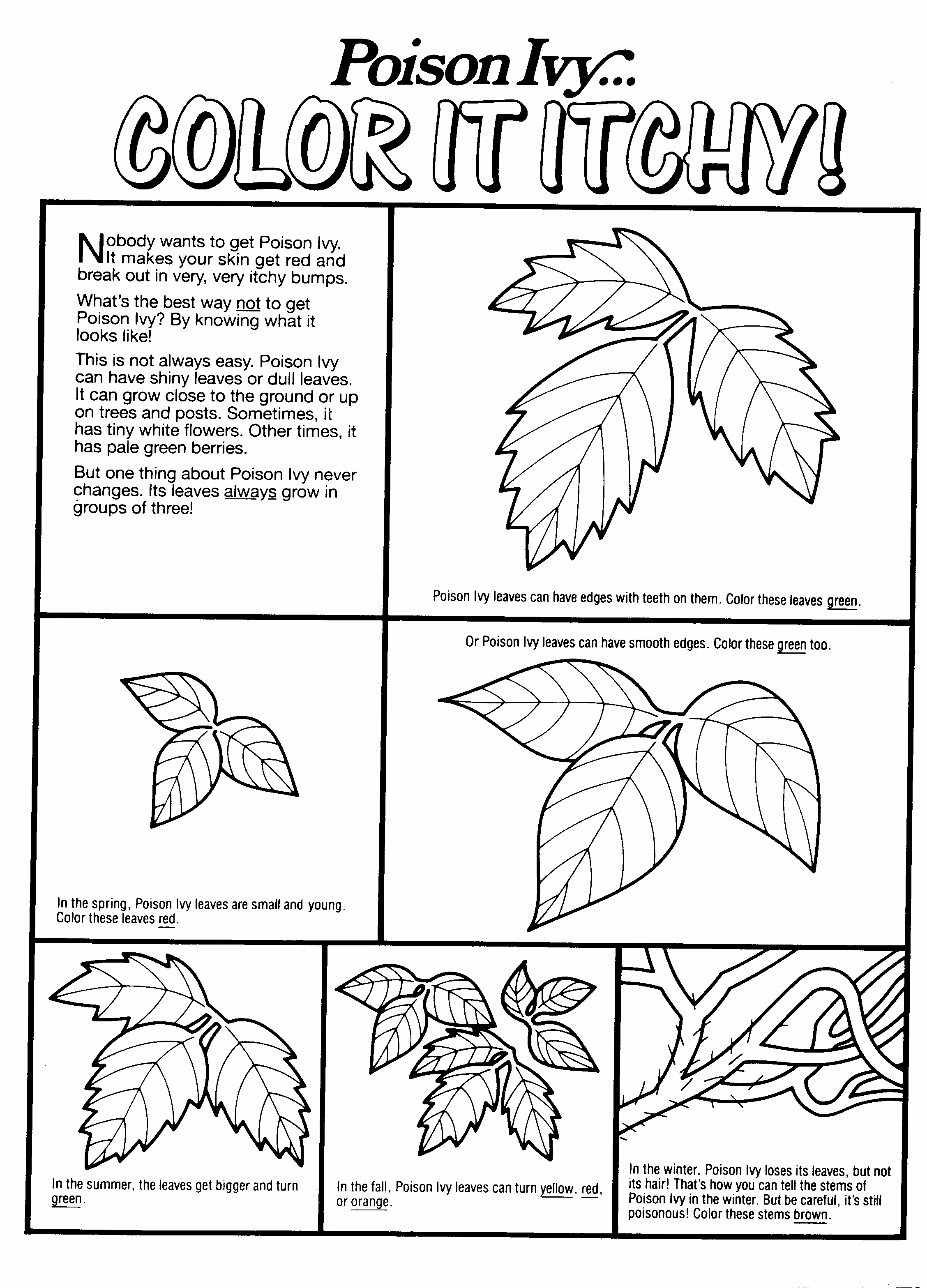 Materials found in Baloo's Bugle may be used by Scouters for Scouting activities provided that Baloo's Bugle and the original contributors are cited as the source of the material.

Materials found at the U. S. Scouting Service Project, Inc. Website ©1997-2004 may be reproduced and used locally by Scouting volunteers for training purposes consistent with the programs of the Boy Scouts of America (BSA) or other Scouting and Guiding Organizations. No material found here may be used or reproduced for electronic redistribution or for commercial or other non-Scouting purposes without the express permission of the U. S. Scouting Service Project, Inc. (USSSP) or other copyright holders. USSSP is not affiliated with BSA and does not speak on behalf of BSA. Opinions expressed on these web pages are those of the web authors.