February 2006 Cub Scout Roundtable Issue

Volume 13, Issue 7
March 2007 Theme

Theme: Baloo Skies
Webelos: Athlete & Engiineer
Tiger Cub Activities
CLOSING CEREMONIES
Weather Symbols
Setup: Have 4 Cubs carry signs with four weather symbols - RAIN, SUNNY, SNOW and CLOUDY.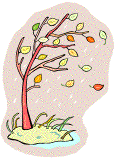 Cub 1 (RAIN): The rain keeps us indoors, most of the time, but the rain makes the crops grow, and the flowers to bloom. Rain is good for the earth.
Cub 2 (SNOW): The snow and cold causes trees to go into a winter sleep. This makes the tree rest, so that when the sun comes out and the seasons change again, the tree grows again, refreshed.
Cub 3 (SUNNY): The sun brings us warmth, the sun along with the rain make the grass and flowers grow. With the proper rain and sun, the fields are green with fruits and vegetables and grain. Oklahoma farmers depend on these crops for their livelihood.
Cub 4 (CLOUDY): Clouds, when the conditions are rights, will turn into rain. Clouds will block the rays of the hot sun during the summer heat to cool things off a little.
CUBMASTER: Cub Scouting is a program for all seasons and weather conditions.
Telling Winds
West Winds – usually bring clear bright weather.
East Winds – bring clear cold weather.
South Winds – bring heat and often quick showers.
North Winds – can expect rain in the summer and snow in the winter.
Northwest Winds – bring cooler weather in the summer and cold waves in the winter
Southwest Winds – warm and often scorching in the summer.
Southeast Winds – These are the wettest of all.
Thank you for coming, may the winds be with you tonight.

Materials found in Baloo's Bugle may be used by Scouters for Scouting activities provided that Baloo's Bugle and the original contributors are cited as the source of the material.

Materials found at the U. S. Scouting Service Project, Inc. Website ©1997-2006 may be reproduced and used locally by Scouting volunteers for training purposes consistent with the programs of the Boy Scouts of America (BSA) or other Scouting and Guiding Organizations. No material found here may be used or reproduced for electronic redistribution or for commercial or other non-Scouting purposes without the express permission of the U. S. Scouting Service Project, Inc. (USSSP) or other copyright holders. USSSP is not affiliated with BSA and does not speak on behalf of BSA. Opinions expressed on these web pages are those of the web authors.