May 2005 Cub Scout Roundtable Issue

Volume 11, Issue 10
June 2005 Theme

Theme: Destination Parks
Webelos: Traveler & Artist
Tiger Cub Activities
PACK AND DEN ACTIVITIES
National Park Service
www.nps.gov
San Gabriel Valley, Long Beach & Verdugo Hills Councils
The National Park Service manages over 385 National Parks. They have a great website that lists all the Parks in the system. They also have a site dedicated to kids that includes the Junior Ranger Program, Web Ranger Program and fun activities. (http://www.nps.gov/learn/juniorranger.htm)
Junior Rangers
Many National Parks offer visitors the opportunity to join the National Park Service Family as Junior Rangers. Interested students complete a series of activities during their park visit, share their answers with a park ranger, and receive an official Junior Ranger badge or patch and Junior Ranger certificate. Scouts who complete this program also usually complete an achievement or elective for their rank. If you are planning to visit a National Park, check the website to see if that park offers a Junior Ranger Program.
http://www.nps.gov/webrangers/

Web Ranger Program
The website also offers a Web Ranger Program based on the Junior Ranger Program. If you cannot visit a National Park you can still explore the National Park system and become a Web Ranger. They have age appropriate activities or ages 6-9, 10-12 and 13 & up.
State Parks
Utah has more National and State parks than any other state.
It is truly a beautiful place.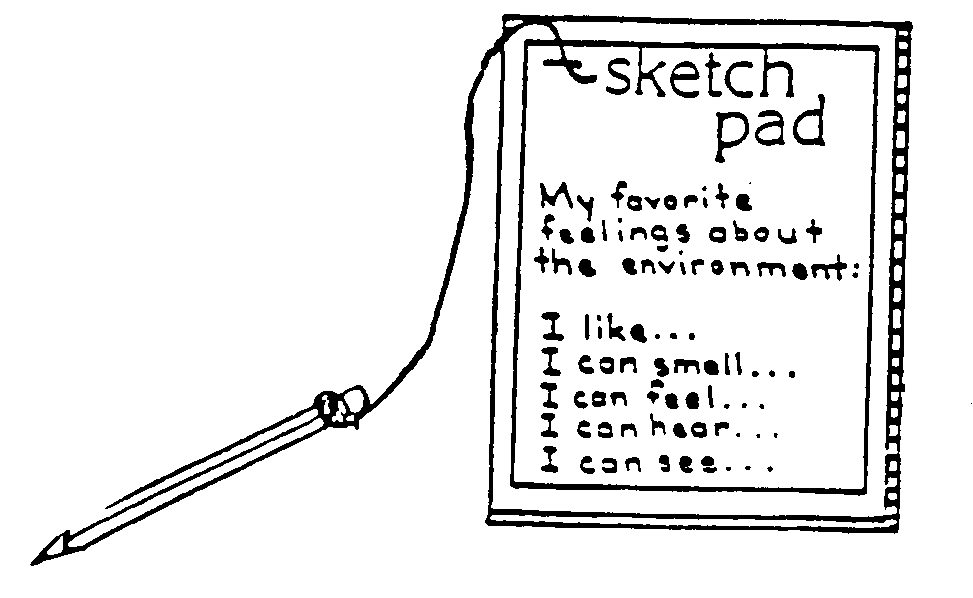 Do you know where your state's parks are??
Hopefully, there are a few near you that you visit frequently.
If you need more information – See what is on your state's Web pages -
For Utah - www.utah.com/stateparks
New Jersey - http://www.state.nj.us/dep/parksandforests/
Delaware - http://www.destateparks.com/
If you need help – Go to Baloo's Bugle for May 2004, "My Home State" and click on the link to your state's home page for kids.
Things to Do –
Greater St. Louis Area Council
Learn the rules of safe hiking and Leave No Trace.
Have each scout make a hiking backpack with first aid kit, food, water, sunscreen, bug spray, and poncho.
Take your pack to a local state or national park in your area. Go on a hike and have a picnic.
Not Sure where your state parks are??
The Ten Essentials
San Gabriel Valley, Long Beach & Verdugo Hills Councils
Here is a list of things you should always have with you when you go exploring outdoors. They will help you to stay safe and help you to be prepared for an emergency.
An adult (they can help you carry all this stuff!)
A map of the area
A compass
Extra food and water
Extra clothes, especially rain gear
First Aid kit
Sunscreen and sunglasses
Flashlight with extra batteries and bulbs
Pocket knife (carried by your adult)
Waterproof matches or lighter for emergencies (carried by your adult)
12 Different ways to Hike-
Greater St. Louis Area Council
Nature Hike- to look and listen
Treasure hike- a trail laid out with treasures at the end
Historical hike- to learn about historical landmarks
Snoop hikes- to explore and check out oddities
Craft hike- Gather items for a craft project
Baby hike- look for "baby signs" in nature…make a list
Detective hike- to spot and list all signs of man in nature
Heads or tails trail hike- Flip a coin each time you come to a crossroad
Breakfast hike- Reach your destination in time to see sunrise
Rain hike- To get out in the liquid sunshine to see nature in the rain
Pioneer hike- Go without equipment, improvising along the way
Collecting hike- collect rocks or other items of interest
20 Plus Different Hikes
Piedmont Council
TREE HIKE: See how many different kinds of trees you can find. Get descriptions of bark, seeds, leaves, etc.
BIRD WATCHING HIKE: Describe the birds they see; size, coloring, beak type, where they are. Take a bird identification book or someone who knows birds.
INDIAN HIKE: Practice walking like Indians, as quietly as possible, in a single file.
SOUND HIKE; Hear and identify all sounds heard along the way.
WATER HIKE: Follow a stream or brook. Look for all sorts of water life such as 'skater' bugs, tadpoles, fish, etc.
HOMES HIKE: Look for nature's homes, like nests, holes, spider webs, etc. (Don't disturb them! Don't put your hand in a place you can't see, either.)
MAP HIKE: Make a sketch of your route as you proceed.
CURIOSITY HIKE: Find some odd or curious object along the way, such as bark, stone, stick, etc. By using your imagination, tell what the object represents.
RAINBOW HIKE: Find and list as many colors in nature as possible. Especially good after a rain.
COLORS HIKE: Give each boy a list of colors to try and locate on the hike. The items can be collected or simply noted, depending on the area you are in.
CRAFT HIKE: Collect nature items to work with later in crafts projects. Rocks can be turned into animals, leaves can be used for splatter painting, dried weeds, flowers, pods, seeds and the like can be glued into nature pictures. (Check with the park first to see if you can take anything out of the area.)
ONCE AROUND THE BLOCK: Hikers go "once around the block (or a short distance)" then their observations are tested. Who has seen the most round things? What kinds of trees were seen? What did you see that was orange? etc.
A WONDER-FULL HIKE: At each destination point or rest stop, each hiker tells of the "most wonderful" thing he saw on the way. Stops can be as frequent as you desire.
STOP AND SPOT HIKE: While hiking the leader stops and says, "I spot a _____," naming a familiar object. Everyone in the group who sees the object raises his hand. This is a good observation game.
BLINDFOLD HIKE: Divide boys in pairs. Have one blindfolded. The other leads him a short distance, quietly and slowly. Encourage the blindfolded boy to listen, smell and feel the surroundings. Trade places.
SEALED ORDERS HIKE: Group lays trail using notes that give directions of how to go and what to do on the way.
ONCE AROUND THE BLOCK : Hikers go 'once around the block', then their observations are tested. Who has seen the most round things? What did you see that was orange? What are the names of the streets we were on? Did we pass and businesses, schools, gas stations? Name them. etc.
COME TO YOUR SENSES : Hike, stopping often to see, hear, feel, smell, and, with caution, taste things along the way. Feeling is a special delight. Touch the bark of trees, moss, flower petals. Sniff the air. Listen for special sounds. Document in a notebook, do the hike again, are the sounds and smells the same or different?
STOP AND SPOT : While hiking, the leader stops and says: "I spot a ??????" naming a familiar object. Everyone in the group who sees the object will raise his hand or sit down. This sharpens the skill of observation.
OBSTACLE COURSE : Some boys have never climbed a tree, walked a log, gone through a fence, or chinned themselves on a tree branch. To give them this experience: pick a trail which will provide something such an obstacle course. Don't destroy property or trespass.
EXPLORE A TREE : Blindfold the Cub Scouts, one at a time, and ask them to explore a tree. Ask them to think about how it feels, smells etc. Is the bark rough or smooth? Are the leaves damp or dry? What does it smell like? While one boy does this, the others observe, by sight, things about the tree such as color, height, etc. After all have explored let them compare the results. Help them identify the tree.
Hug a Tree – What To Do If Lost
Circle Ten Council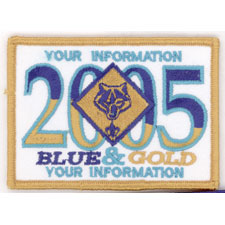 Have the boys learn the follow five steps that are recommended by the National Association for Search and Rescue. They could save a life.
Hug a tree – as soon as you realize you are lost, stop walking and "hug" a tree. That is, stay put. Searchers will look for you first at the spot where you were last seen. The closer you are to that place, the faster you will be found.
Take shelter – it's easy to carry along a shelter that folds up and fits into your pocket. It's a big plastic leaf bag. Cut or tear a hole in the closed end for your head to fit through. Then slip the bag on like a poncho. Be sure to keep you face uncovered so that you can breathe.
Save body energy – if the weather starts to cool off, curl up like an animal in the cold. That will help reserve body heat and energy. Snuggle against a rock, a log, a hill, or anything that will shield you from the wind.
Make yourself "big" – always carry a whistle when you go hiking. If you hear or see rescuers, make a BIG noise. Blow your whistle, shout, or pound rocks together. If you spot a search plane, stretch out on the ground face up and make slow, sweeping motions with your arms as if you are making a snow angel.
Remember that people are searching for you – the longer you are lost, the more people will join the search. If you hear people yelling, don't be frightened, they are exchanging information over wide areas, doing their best to find you. Remember, the searchers won't give up. They will find you.
Flower Preservation With Cornmeal
Materials:
1 pint powdered Borax
2 pints cornmeal
Covered cardboard box (shoe or stationery box)
Fresh flowers
Directions:
Thoroughly mix borax and cornmeal.
Cover the bottom of the box with ¾" of this mixture.
Cut flower stems about 1" long.
Lay the flowers face down in this mixture.
Spread the petals and leaves so that they lay as flat as possible. Do not place the flowers too close together.
Cover the flowers with ¾" of the mixture.
Place the lid on the box and keep at room temperature for 3 to 4 weeks. This is an excellent way to preserve flowers.
Try daisies, pansies, apple blossoms, asters, violets and other flowers with the method. They will stay summer fresh indefinitely.
Leaf Placemat Craft
San Gabriel Valley, Long Beach & Verdugo Hills Councils
Use real leaves and clear contact paper to make this easy placemat.
Materials:
Clear contact paper
Leaves
Go for a walk and collect a wide variety of leaves - as many different colors and shapes as you can find.
Cut 2 pieces of clear contact paper about 2' long. Remove the backing from one piece.
Stick the leaves randomly onto the sticky side of the contact paper.
Once you are satisfied with the design, peel the backing off the second piece of contact paper and cover the leaves with it to seal them in between the contact paper sheets.
Trim around the edges; use pinking shears or other fancy edged scissors if you like!
Pine Cone Bird Feeder
San Gabriel Valley, Long Beach & Verdugo Hills Councils
A easy-to-make Pine Cone Bird Feeder. This is a simple project that even young children can help make.
For each Pine Cone Bird Feeder you will need:
A large, open pine cone
Vegetable shortening, lard or suet
Oats or corn meal
Bird seed
3 feet of string
Tie the string to the pine cone.
Cover the pine cone with the mixture below.
Roll the pinecone in birdseed and then suspend it from a tree branch outside.
Food mixture:
Mix ½ cup vegetable shortening, lard or suet with 2½ cups cornmeal or uncooked oats until well blended.
Optional: Add dried fruit (chopped up), chopped nuts, seeds (especially sunflower and millet), and/or suet, which are high-energy bird foods.
Handy Backpack
San Gabriel Valley, Long Beach & Verdugo Hills Councils
Turn a pair of jeans into a backpack for a day hike.
Start with a pair of old jeans.
Fill trunk portion with supplies.
Tie off legs, leaving extra rope hanging.
Pull top closed with rope through belt loops.
Tie leg bottoms to belt loops. Use as arm straps.
Adopt A Tree Project
San Gabriel Valley, Long Beach & Verdugo Hills Councils
Make friends with a tree. This is a long-term activity and can be an individual or den project. Have each boy select a tree that appeals to him. It should be near his home so there can be daily contact, finding out what is going on in, under and around the tree.
Have the boys select different trees so they can compare the action in each type of tree.
During the Adopt a Tree program, take pictures of your Scouts by their trees, perhaps during the changes in the seasons. The Scouts can then compare how their tree changed during the seasons:
Spring, new blossoming; summer, fresh start;
Fall, showing all their colors;
Winter, gaining strength through the cold weather.
With notebook in hand, visit the adopted tree.
Describe the tree as it is right now, today.
Look at its physical characteristics (size, leaf shape, bark color and other features).
Look to see whether it is alive. How can you tell?
Look to see if it appears to be asleep (dormant) or awake. How can you tell?
Listen to find out if it makes any sounds.
Smell to find out whether it has an odor. Do different parts of the tree smell different - like bark, new leaves? Does it have a different smell at different times of the year?
Think about how the tree got where it is and how new trees might come to join it.
Think about what other living things might need this tree for survival.
Think about what things the tree might need for its own survival.
Warning: Do not taste any part of the tree
Repeat visits throughout the year and compare observations.
Look to see how the tree has changed.
Look to see what ways the tree remains the same
Think and talk about what the tree might look like the next time you visit
Are there any animals calling your tree "home?"
Have you seen any bird nests?
Did the leaves turn colors before falling?
Share your tree with a friend.
Write a poem about your tree. Sketch a picture.
Keep your notebook and come back to the tree in years to come. It will be hard to say farewell.
Sundial
Greater St. Louis Area Council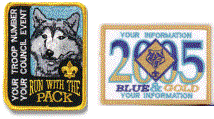 Materials:
Piece of wood – 11" x 11"
Compass
Drill
Glue
Long, thin stick (or dowel rod)
Directions:
Cut a piece of wood about 11 inches square.
Take a drafting compass and draw the largest circle that can fit inside the square.
Mark the center of the circle with a dot.
Drill a hole and glue a long, thin stick into the center.
Draw a line straight from the center of the circle to the "top" of the sundial.
Set the sundial so this line points North. (Use a compass to find North).
Attach the sundial to the top of a flat object or post and put it in a place that gets full sunlight.
From 6:00 am to 6:00 pm, make a dot each hour where the shadow hits the outside of the circle.
Decorate your sundial.
Nature Scene Paperweight
Greater St. Louis Area Council
Materials:
Plaster of Paris
Quart-size plastic containers (cottage cheese)
Vegetable oil
Branch
Tree bark
Easter grass (or painted shredded newspaper)
Dried flowers
Glue
Small pine cone
Construction paper

Directions:
Make the base by using a quart-size plastic container. Coat the container with vegetable oil for easy removal of the plaster after it has hardened.
Pour about 1" of the plaster into the container.
Insert a small branch shaped like a tree into the plaster.
Let the plaster set.
Then remove the hardened plaster from the plastic container.
Crumble the tree bark and place on the surface of the plaster base.
Glue Easter grass on the base and on the tree branch for foliage.
Also glue on dried flowers.
Optional – make a small pine cone into an owl. Cut out eyes and beak from construction paper and glue them into place. Glue the owl on the paperweight.)
Bug Amplifier
Greater St. Louis Area Council
To magnify the sounds of insects, put a bug or two in a paper cup and stretch a piece of wax paper over the top and hold in place with a rubber band.
Now put the amplifier to your ear.
Sounds like a lion in there, right?
Adjustable Log Bookends-
Greater St. Louis Area Council
Materials:
Tree limb about 2" in diameter and 12" long (Birch and Hickory are most attractive)
1 Pine board, 1" x 6" x 20"
10 Finishing nails (16 penny)
2 #18, 2 ½" long, flathead wood screws
Drill with 1/8" and 3/16" bits
Sandpaper, stain, varnish, wood glue
Crosscut saw, hammer, screwdriver, tape measure

Directions:
Cut tree limb into 2 equal lengths, using saw.
Sand ends of limbs and board.
Stain board and varnish board and ends of logs.
Position one log 1 inch from end of base and center for width.
Glue to base with white glue to help hold it in place.
When dry, turn base upside down.
With the 1/8" drill bit, drill 2 holes through the base and into the log 2 inches deep.
Screw the 2 flathead screws into the base and log to permanently fasten the log to the base.
Turn board back over, and at opposite end of the base from log, position 1 finishing nail centered and one inch from end of board, and nail into base.
Drive additional nails at 2 inch intervals, centered, between each end of the base.
Drill a 3 inch deep hole into the base of the second log, using the 3/16" bit.
As you add more books, move the adjustable log, removing the extra nails from their location.
Trail Sign Neckerchief Slide
Piedmont Council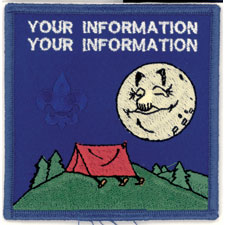 You will need:
One 3" circle of wood,
plaster,
foam, or leather;
Seeds; Glue;
One 1" section of 1/2" PVC pipe
Directions:
Go on a seed finding hike.
Using the seeds, create a trail sign.
For pictures of Trail Signs use an older brother's Boy Scout Handbook
Glue the seeds in place to make a trail sign.
Attach the PVC pipe to the back to form the loop.
Leaf Rub Book
Piedmont Council
Materials:
Collection of leaves
Charcoal pen or crayons
Lightweight paper
Hole punch
Directions:
Collect leaves from your yard or neighborhood
With the help of a reference book and your den leader, identify the leaves.
Make a rubbing of each leaf on its own piece of paper.
Mark the name of each leaf on the paper.
Hole punch the pages and put them in a small loose-leaf notebook.
Make a cover page for the notebook and a cover page for inside the book.
Make a Hiking Staff
Piedmont Council
Start with a fairly sturdy stick about shoulder height.
Cut off the excess branches.
Use a knife and a wood file to remove the bark.
Sandpaper and file staff until smooth.
Decorate as desired using acrylic paint or markers.
Varnish finished product.
TONGUE DEPRESSOR "MAGNIFYING GLASS"
Piedmont Council


You will need:
Two tongue depressors (fat craft stick, 3/4");
Lens from a disposable camera WITHOUT flash *
Tape and Markers
Directions:
Tape two tongue depressors together
Drill a 5/16" hole through both at one end of the sticks.
Take the sticks apart. Place the lens in the hole and sandwich it between the sticks.
Carefully, without moving the lens, tape the sticks together.
Decorate with markers if desired.
*NOTE: Please do not take apart a camera with a flash unit. You can get shocked! To obtain enough lenses for your den, ask at a camera shop or discount store that process films. They sell empty units back to the manufacturers but many will donate a few to Cub Scouts.
Return to Top of Page - Click Here
Materials found in Baloo's Bugle may be used by Scouters for Scouting activities provided that Baloo's Bugle and the original contributors are cited as the source of the material.

Materials found at the U. S. Scouting Service Project, Inc. Website ©1997-2005 may be reproduced and used locally by Scouting volunteers for training purposes consistent with the programs of the Boy Scouts of America (BSA) or other Scouting and Guiding Organizations. No material found here may be used or reproduced for electronic redistribution or for commercial or other non-Scouting purposes without the express permission of the U. S. Scouting Service Project, Inc. (USSSP) or other copyright holders. USSSP is not affiliated with BSA and does not speak on behalf of BSA. Opinions expressed on these web pages are those of the web authors.