December 2006 Cub Scout Roundtable Issue

Volume 13, Issue 5
January 2007 Theme

Theme: Poles Apart
Webelos: Fitness & Scientist
Tiger Cub Activities
GATHERING ACTIVITIES
Note on Word Searches, Word Games, Mazes and such – In order to make these items fit in the two column format of Baloo's Bugle they are shrunk to a width of about 3 inches. Your Cubs probably need bigger pictures. You can get these by copying and pasting the picture from the Word version or clipping the picture in the Adobe (.pdf) version and then enlarging to page width. CD
Antarctica
Heart of America Council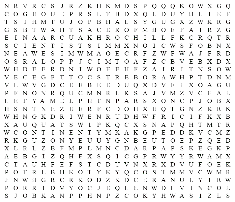 Word List:
AIR ANTARCTICA BAROMETER
BLIZZARD CELSIUS CHILL
CLOUD COLD CONTINENT
DEGREE FAHRENHEIT FOG
FORECAST FREEZE FROST
METEOROLOGY PENGUIN POLAR
PRECIPITATION PRESSURE RADAR
ROBERT SCOTT ROSS ICE SHELF
SCIENTISTS SHACKLETON SLEET
SNOW STORM STRATUS
TEMPERATURE RAIN THERMOMETER
WEATHER WHALES WIND
Artic Vs. Antarctica
Heart of America Council
Place the various animal names (or use pictures) around the room and have the boys match up where which animal lives where.
Artic: Antarctica:
Moose King Penguin
Brown Bear Emperor Penguin
Polar Bear Southern Elephant Seal
Bald Eagle Leopard Seal
Harbor Seal Ice fish
Caribou Dragon Fish
Artic Fox Robber Fish
Salmon Midge
Walrus Snow Petrels
Wolverine
Dall Sheep
Lemming
Both:
Beluga Whales
Blue Whales
Orca Whales
Aurora
Heart of America Council
See what Cubs and parents know about the Aurora – Lights.
A) Aurora Borealis
B) Aurora Australis
C) Aurora Oval
D) Aurora
E) Strong Northern Lights
F) Quiet Aurora Forms
G) Active Auroral forms
H) Need
Compared to light from the moon.
Places on Earth Auroras Occur.
Northern Lights
Magnetic Field & Atmosphere
Cornas Curtains, Arcs with Rays & Spirals
Southern Lights
Homogeneous, Arcs and Bands
When electrically charged particles excite atmospheric gases
Answers: A-3, B-6, C-2, D-8, E-1, F-7, G-6, H-4
Unscramble The Arctic Animal
Heart of America Council
1. ekilrl hwlae 2. opral areb
3. npfufi 4. wruals
5. smoeo 6. ales
7. wveorinle 8. sywon olw
9. sown ogeos 10. gnrlandee khars
Answers: killer whale, polar bear, puffin, walrus moose, seal, wolverine, snow goose, Greenland shark
Shades of Cold
Heart of America Council
Give each boy 5 – 8 different blue color chips and have him name the shades of blue to share with his den members later in the meeting.
Word Game
Great Salt Lake Council
How many words can you find that you can spell out of the word…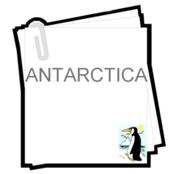 Materials found in Baloo's Bugle may be used by Scouters for Scouting activities provided that Baloo's Bugle and the original contributors are cited as the source of the material.

Materials found at the U. S. Scouting Service Project, Inc. Website ©1997-2006 may be reproduced and used locally by Scouting volunteers for training purposes consistent with the programs of the Boy Scouts of America (BSA) or other Scouting and Guiding Organizations. No material found here may be used or reproduced for electronic redistribution or for commercial or other non-Scouting purposes without the express permission of the U. S. Scouting Service Project, Inc. (USSSP) or other copyright holders. USSSP is not affiliated with BSA and does not speak on behalf of BSA. Opinions expressed on these web pages are those of the web authors.