November 2006 Cub Scout Roundtable Issue

Volume 13, Issue 4
December 2006 Theme

Theme: Cub Scout Stars
Webelos: Craftsman & Scientist
Tiger Cub Activities
ONE LAST THING
The Five Finger Prayer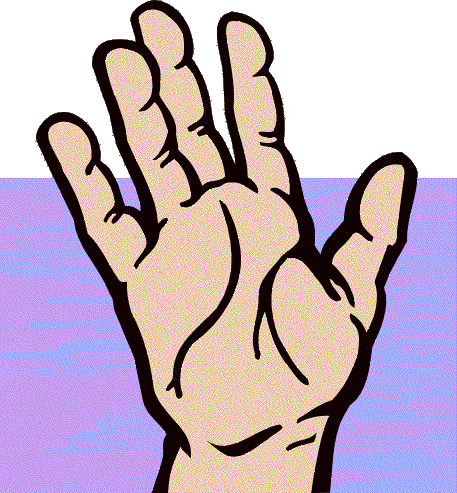 It is sad but often a Cub Scout will ask his leader, "How do I pray to God?" Many of today's families do not take the time to show their children how to pray. I know there were Boy Scouts in my troop whose only exposure to religious services were the "Scout's Own" services my troop held at campouts. Here is an easy way to show a Cub how to pray.
Your thumb is nearest you. So begin your prayers by praying for those closest to you. They are the easiest to remember To pray for our loved ones is, as C. S. Lewis once said, a "sweet duty."
The next finger is the pointing finger. Pray for those who teach, instruct and heal. This includes teachers, doctors, and ministers. They need support and wisdom in pointing others in the right direction. Keep them in your prayers.
The next finger is the tallest finger. It reminds us of our leaders. Pray for the president, leaders in business and industry, and administrators. These people shape our nation and guide public opinion. They need God's guidance.
The fourth finger is our ring finger. Surprising to many is the fact that this is our weakest finger, as any piano teacher will testify. It should remind us to pray for those who are weak, in trouble or in pain. They need your prayers day and night. You cannot pray too much for them.
And lastly comes our little finger the smallest finger of all which is where we should place ourselves in relation to God and others. As the Bible says, "The least shall be the greatest among you." Your pinkie should remind you to pray for yourself. By the time you have prayed for the other four groups, your own needs will be put into proper perspective and you will be able to pray for yourself more effectively.
If you want to look for another good way to teach Cub Scouts to pray, in the God and Me level of the God and Country series, they talk about following the PATH while praying. The PATH is –
P – Praise to God
A – Apology for what you have done
T – Thanks to God for all he has given you
H – Asking for help for self and others
Check it out at P.R.A.Y.'S Website, www.praypub.org

Materials found in Baloo's Bugle may be used by Scouters for Scouting activities provided that Baloo's Bugle and the original contributors are cited as the source of the material.

Materials found at the U. S. Scouting Service Project, Inc. Website ©1997-2006 may be reproduced and used locally by Scouting volunteers for training purposes consistent with the programs of the Boy Scouts of America (BSA) or other Scouting and Guiding Organizations. No material found here may be used or reproduced for electronic redistribution or for commercial or other non-Scouting purposes without the express permission of the U. S. Scouting Service Project, Inc. (USSSP) or other copyright holders. USSSP is not affiliated with BSA and does not speak on behalf of BSA. Opinions expressed on these web pages are those of the web authors.