PRE-OPENING ACTIVITY
Guessing Contest
National Capital Area Council
How many "fish eggs" are in the jar? Use marbles or jelly beans for eggs. The winner could get the contents of the jar or some small prize.
Gathering of the Schools
National Capital Area Council
Give each person a cut-out fish. Print the name of the fish on each one so that you have about 8 or 10 bass, swordfish, tuna, catfish, trout, flounder, squid or rockfish. Mix the cutouts so that there won't be two fish of the same kind in a row. Everyone pins these on as they arrive at the pack meeting. To start the activity, tell everyone to find other "fish" of the same kind. See which "school" can assemble first.
Sink The Ship
Trapper Trails Council
Have a large bowl full of water set on a table in the room. In the bowl place a small plastic boat. If you don't have a boat, a Styrofoam bowl or other suitable container can be used. Next to the large bowl have a smaller bowl full of marbles. You could also use small rocks, or other suitable small heavy objects.

The object is to guess how many marbles (rocks, etc.) it will take to sink the ship. Have pieces of paper and pencils available for people to record their guesses. After everyone has had a chance to guess, gather everyone around and put the marbles into the ship one at a time. Keep count and determine how many it took to sink the ship. Determine whose guess was the closest and award an appropriate prize.
Heart of America Council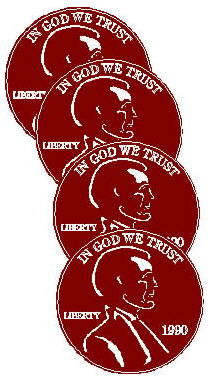 Questions:
1.Flowers
2. Fruit
3. Part of a river
4. Country
5. Small animal
6. A drink
7. Yourself
Answers:
1. Tulips (2 lips)
2. Date
3. Mouth
4. US (in trust)
5. Hare (hair)
6. Tea (t)
7. I (eye)
Pre-Opening Game--"Scrambled Sea Critters"
Trapper Trails Council
| | |
| --- | --- |
| 1. RTTUO | |
| 2. SABS | |
| 3. PUGPY | |
| 4. RAMOY LEE | |
| 5. FLANSEGHSI | |
| 6. PERPANS | |
| 7. NAUT | |
| 8. MALNOS | |
| 9.. DUNRELFO | |
| 1O. WORDSSHIF | |
| 11. DOC | |
| 12. EERKLCAM | |
| 13. LBUE LINARM | |
| 14. CHERP | |
| 15. RAKHS | |
| 16. COOTPSU | |
| 17. RATSSHIF | |
| 18.NIRRGEH | |
| 19. RABC | |
| 20. WINNSMO | |
| 21. ELAHW | |
| 22. QUISD | |
| 23. RACBARDUA | |
| 24. GNIST ARY | |
| 25. SULARW | |
| 26. RABC | |
| 27 STERBOL | |
| 28.NAILS | |
| 29. LLIGLEUB | |
| 30. FERPUF | |
Answers: 1 - Trout, 2 - bass, 3 - guppy, 4 - moray eel,
5-angelfish, 6-snapper, 7 - tuna, 8 - salmon, 9 - flounder, 10 - swordfish, 11 - cod 12 - mackerel 13 - blue marlin, 14- perch, 15 - shark, 16 - octopus, 17 - starfish, 18 - herring, 19 - carp, 20 - minnows, 21 -whale, 22 - squid, 23 - barracuda, 24 - sting ray 25 walrus, 26 - crab, 27 - lobster, 28 - snail 29 - bluegill, 30 - puffer